Project Job is a New York City-certified Minority and Woman Owned Business Enterprise (MWBE) that partners with businesses and organizations to make significant contributions to society and impact the future by realizing the benefits of employing people with disabilities – whether those disabilities are inborn or acquired.
The employment rate of people with disabilities is less than a third of their non-disabled peers (1), and yet an overwhelming majority of students with disabilities are educated in inclusive educational settings (2), with college enrollment and graduation rates for people with disabilities on the rise (3).
Federal legislations such as the Workforce Innovation Opportunity Act (WIOA) (4) and Section 503 of the Rehabilitation Act (5) promote the training and employment of people with disabilities. Employers can benefit from Work Opportunity Tax Credits (WOTC) (6) by hiring individuals from eligible target groups that experience barriers to employment, including people with disabilities and veterans.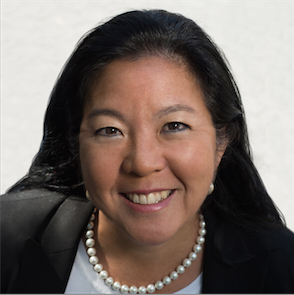 Mariko Sakita has 16 years experience in the financial services industry, 8 years experience in the non-profit sector as an advocate for families of children with disabilities. She is also a parent of a young man with a disability who is a CUNY student and works part-time. Mariko is a member of the National Council for the University of Rochester's Warner School of Education, ACCES-VR's Advisory Council for Postsecondary Education, and is a credentialed Benefits and Work Incentives Practitioner through Cornell ILR's Yang & Tan Employment and Disability Institute.
Communication is vital to our business. Contact Us today and let's discuss how we can help your organization make a mark on the future and improve people's lives.
We look forward to hearing from you!